Getting Lost in the Streets of Jakarta
THIS IS AN AD.
Hopefully, it's something
useful to you.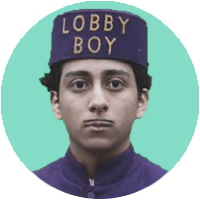 reverse engineers
A walking tour through the streets of Jakarta with our new local friend Mr. Ferly. We walked through the streets of Danau Sunter Selatan in Jakarta. We got lost wandering around the small streets of Jakarta, where we discovered Jakarta's local life, in search of a Kopi Java, local Javanese coffee.
Written by WeeriCategories:Sometimes, you feel stuck in life. Time goes by like a finger snap, and you don't even realize what you have been doing all the time. You feel like you're in a rut, having no way to move forward. The story of this man's many lives might give...