Getting Lost in the Streets of Jakarta
THIS IS AN AD.
Hopefully, it's something
useful to you.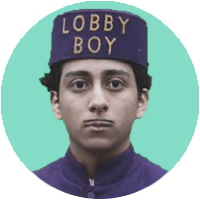 reverse engineers
A walking tour through the streets of Jakarta with our new local friend Mr. Ferly. We walked through the streets of Danau Sunter Selatan in Jakarta. We got lost wandering around the small streets of Jakarta, where we discovered Jakarta's local life, in search of a Kopi Java, local Javanese coffee.
LIVE FREE: SPEND YOUR TIME ON WHAT YOU VALUE MOSTFigure out what you want to spend your precious time on without acting like a total D about itThe FOCCER behind REVERSE. A self-proclaimed Jack of all Trades wants to make a living by working on all kinds of ideas. How...