THIS IS AN AD.
Hopefully, it's something
useful to you.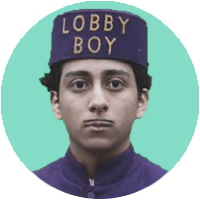 reverse engineers
We got to drink Soju with a Korean local friend in Busan, South Korea. Jisuha (or Jesus) thought us how to drink Korean rice wine (Makkoli), shot Korean Soju and make Somaek, the cocktail of Soju and Beer (Maekju).
LIVE FREE: SPEND YOUR TIME ON WHAT YOU VALUE MOSTFigure out what you want to spend your precious time on without acting like a total D about itThe FOCCER behind REVERSE. A self-proclaimed Jack of all Trades wants to make a living by working on all kinds of ideas. How...