Indonesian Handicrafts Exhibition -Inacraft 2018
THIS IS AN AD.
Hopefully, it's something
useful to you.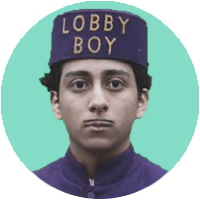 reverse engineers
Inacraft is one of the largest handicrafts exhibitions in Indonesia, organized by ASEPHI. Every year, handicraft exhibitors from all over Indonesia come to Jakarta to show their finest stuff. Inacraft 2018 is the place where you can find the finest handcraft made by Indonesian people and the best Indonesia has to offer. From handicraft jewelry to the best batik and terracotta.
This video is one in the series of travel vlogs in Indonesia. Especially this one is a Jakarta vlog. So yeah, enjoy our Indonesia travel vlog and subscribe.
Written by WeeriCategories:Sometimes, you feel stuck in life. Time goes by like a finger snap, and you don't even realize what you have been doing all the time. You feel like you're in a rut, having no way to move forward. The story of this man's many lives might give...