Planting a Mangrove forest in Lombok
THIS IS AN AD.
Hopefully, it's something
useful to you.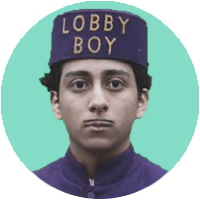 reverse engineers
Replanting the mangrove forest with locals at Pantai Cemara Lombok, Indonesia. This Mangrove Restoration Project is set up by locals to conserve the mangrove forest on Amazing Lombok.
If you visit Lombok in Wonderful Indonesia, you should definitely go to Pantai Cemara. The mangroves you can find here are an important part of the flora and fauna in Lombok, and you can become part of it.
Go to https://www.lombokfirst.com for more information on how to visit this place, get on a boat tour, plant your own mangrove tree and chill with the locals.
Written by WeeriCategories:Sometimes, you feel stuck in life. Time goes by like a finger snap, and you don't even realize what you have been doing all the time. You feel like you're in a rut, having no way to move forward. The story of this man's many lives might give...