Seoul N Tower a View From The Clouds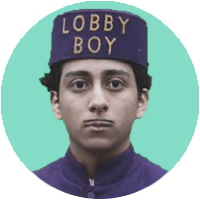 reverse engineers
Namsan Seoul Tower was the first tower-type tourism spot in Korea. The top of the tower is at almost 480 meters above sea level, including Namsan Mountain (243m) and the tower's own height (236.7m), making it one of the tallest towers in Asia. It is comprised of Seoul Tower Plaza, recently opened to public access after 40 years, and N Seoul Tower, operated by CJ Foodville since 2005. The tower was first established as a broadcasting tower to send out TV and radio signals in 1969. As of now, it has become one of the representative landmarks and multi-cultural venues in Seoul.
—
Reverse Engineers is all about feeding your curiosity and working on all kinds of ideas. #GoFromZero to escape the daily rut and make it fun to figure out what to do in life.
*A FOCCER is an adventurous person who wants to Live Free, is OPEN to what the world has to offer, is Curious by Nature, and has an untameable will to Get Creative. Are you a FOCCER? Check www.reverse.cool/about
Written by WeeriCategories:Sometimes, you feel stuck in life. Time goes by like a finger snap, and you don't even realize what you have been doing all the time. You feel like you're in a rut, having no way to move forward. The story of this man's many lives might give...