SONGKRAN FESTIVAL THAILAND PART 1 – A Watery Reunion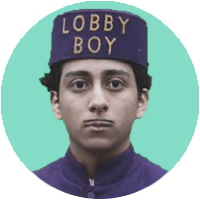 reverse engineers
This is the first part of a four-part series about the Songkran Water Festival in Thailand. Songkran is Thailand's equivalent of New Years' Eve. However, it's totally different.
The Thai calendar is 543 years ahead of the Gregorian calendar. Currently, it's the year 2563 in Thailand, not TwentyTwenty.
Thai New Year is not just one day from December 31st to January 1st, but it starts on April 13th and lasts for three days.
And, it's not about fireworks. It has everything to do with…water.
—
That's Crazy explores the world of things that might be strange to someone, but everyday life for someone else. That's Crazy!
More Stories: https://weeri.com
YouTube: https://www.youtube.com/reversetv
Instagram: https://www.instagram.com/reverse.engineers
—
Reverse Engineers is all about feeding your curiosity and working on all kinds of ideas. #GoFromZero to escape the daily rut and make it fun to figure out what to do in life.
*A FOCCER is an adventurous person who wants to Live Free, is OPEN to what the world has to offer, is Curious by Nature, and has an untamable will to Get Creative. Are you a FOCCER? Check www.reverse.cool/about
LIVE FREE: SPEND YOUR TIME ON WHAT YOU VALUE MOSTFigure out what you want to spend your precious time on without acting like a total D about itThe FOCCER behind REVERSE. A self-proclaimed Jack of all Trades wants to make a living by working on all kinds of ideas. How...