South-Korea During Winter is COLD! Don't Forget to Bring Warm Clothes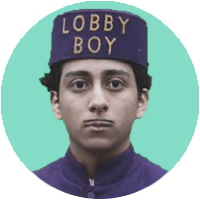 reverse engineers
To escape the Dutch winter, Jacob joined me on a travel adventure through South-East Asia. We planned to go to Thailand, Indonesia and in between, we wanted to go to South-Korea for the winter Olympics. That should have been a major hint.
With all good intentions and Packed for tropic temperatures…we quickly experienced that in South-Korea it's even colder than in the Netherlands.
So, to survive this trip…Jacob needed a warm coat and a pair of gloves…
—
Reverse Engineers is all about feeding your curiosity and working on all kinds of ideas. #GoFromZero to escape the daily rut and make it fun to figure out what to do in life.
*A FOCCER is an adventurous person who wants to Live Free, is OPEN to what the world has to offer, is Curious by Nature, and has an untameable will to Get Creative. Are you a FOCCER? Check www.reverse.cool/about
LIVE FREE: SPEND YOUR TIME ON WHAT YOU VALUE MOSTFigure out what you want to spend your precious time on without acting like a total D about itThe FOCCER behind REVERSE. A self-proclaimed Jack of all Trades wants to make a living by working on all kinds of ideas. How...