The secret Gili Island on Lombok
THIS IS AN AD.
Hopefully, it's something
useful to you.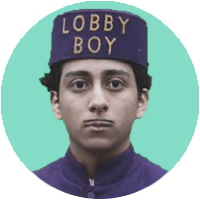 reverse engineers
When I tell people I go to Lombok, they ask me: Where's that?
When I ask them, do you know Bali? I always get a YES!
When I ask them if they know the Gili Islands? I surprisingly often hear a: YES! I've been there!
So, if you've been to one of the Gili's, you've basically been on Lombok, because the Gili Islands are a part of Lombok.
February 17, 2018. It's my first time on Lombok.
I was with Hakim and Akke & Bart, who had invited Hakim and me to come and have a look at their project. But we'll get to that.
Hakim and I had traveled for one month together. That's 30 days x 24 hours = 720 hours together.
In total, we had covered a distance of over 15.000km in 6 flights, 2 road trips, 1 bus trip and one train trip. That means we could travel from one side, through the core of the earth to the other side and back, and even go a little further.
After all intense traveling, we were desperately in need of some chill.
Akke and bart had the perfect cure for this: [show me on motorbike, telling we are going to an Island.
I've had heard about the beauty of Lombok and in particular their Gili Islands.
What I didn't know was that Gili just means small island in Sassak; the local language on Lombok
It's like an Island-Ception. An Islands within Island.
So, for our first day. Akke & Bart took Hakim and me to this little gem:
Gili Nanggu, located on the southwest peninsula of Lombok.
This is the less famous Gili island on Lombok
There are two places you can go to Gili Nanggu.
From Lembar, where the public ferry from Bali arrives
Or better, from Sekotong, a little bit further west.
In Sekotong, you can hire some snorkeling or diving gear
and take a 15 to 20-minute boat to the island.
A price boat like this one should cost around 250.000 to 350.000 rupiah for a round trip
Gili Nanggu is a private island so you won't find a lot of tourists and no merchants who want to sell you their finest batik and stuff.
The island is ideal for snorkeling, has protected areas for snorkeling and diving, and very peaceful]
I'm not sure how it is in high season, but as you can see… in February it's a place full of peace and serenity.
One thing is for sure, Gili Nanggu gave Hakim and me a lot of chillness
Maybe too much, as we found so much rest we got really tired.
But now I know, that when I'm too busy and need some place to get totally relaxed,
when I want to have a full day off to lay on a beach.
Dip my belly into some clear blue room temperature water.
I can find it in a place like Gili Naggu.
Written by WeeriCategories:Sometimes, you feel stuck in life. Time goes by like a finger snap, and you don't even realize what you have been doing all the time. You feel like you're in a rut, having no way to move forward. The story of this man's many lives might give...