THIS IS AN AD.
Hopefully, it's something
useful to you.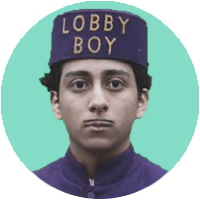 reverse engineers
This is a travel story. This is Moon. He's the lobby boy/concierge/hero of Savan Cafe in Savannakhet Laos.
Moon is 18 years old, and he works and lives in Savan Cafe.
His parents don't live in Savannakhet. They live in Mukdahan. That's across the river. The Mekong.
On booking.com I've noticed some come comments about the staff of Savan Cafe and their disability to speak English. From my own experience. I can say that's true.
But consider this. The staff of Savan Cafe is very young. Like many other Lao people, they are not going to school/college /university. They don't have the luxury to travel. For Lao people, it's not uncommon to work 7 days a week, 10+ hours a day. Just like the staff of Savan Cafe. That's how life in Laos is. And the people don't complain about it.
So, please take in consideration that not everybody around the world speaks English at the same level you do. People in Laos just don't have the same opportunities as you might have had.
If you can see through that fact, you might find someone nice, who is willing to help you and show you around.
Like meeting his friends. Which all three are students and live together in Bangkok and want to become engineers. Yes!
Or riding around together on a bike, just to get some fresh air and explore some of Savannakhet.
Or just sit, share a beer, and enjoy your time.
Written by WeeriCategories:Sometimes, you feel stuck in life. Time goes by like a finger snap, and you don't even realize what you have been doing all the time. You feel like you're in a rut, having no way to move forward. The story of this man's many lives might give...