This is a KPOP BAR in Seoul
THIS IS AN AD.
Hopefully, it's something
useful to you.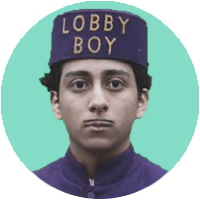 reverse engineers
For a Night out in Hongdae, Seoul, South Korea, our Korean friend and tour guide Jimin brought us to a K-POP BAR to dance in Hongdae to the KPOP music.
We soon found out that Koreans really love their K-POP. You will see it everywhere on the streets in the Hongdae Seoul Nightlife. But there are also bars and clubs dedicated to the K-POP tunes.
The entrance to a bar will cost at least 10.000KRW. The earlier you will come, the cheaper the price will be. Also, girls can get in for free or cheaper sometimes when they arrive early. For men, however, there are no exceptions. And, don't forget to bring your ID, everyone has to show it. No exceptions.
For the entrance fee, you will definitely get a free drink, plus all the K-POP tunes including all its particular dances. One thing that's really remarkable is the fact that there are a lot of tables inside the K-POP club.
When the DJ is on a break, so does the K-POP dancing. When the music stops, everybody will go back to their seats and enjoy drinks and some food with their friends.
This was something totally new for us. But we dig it. Dance hard to the K-POP tunes and in between, chill hard with your Korean friends.
Written by WeeriCategories:Sometimes, you feel stuck in life. Time goes by like a finger snap, and you don't even realize what you have been doing all the time. You feel like you're in a rut, having no way to move forward. The story of this man's many lives might give...