This is literally the most chill thing about Vietnam
THIS IS AN AD.
Hopefully, it's something
useful to you.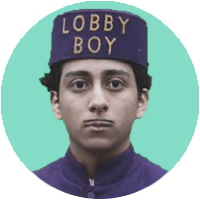 reverse engineers
This was my very first impression of Vietnam. When you travel to Vietnam, a lot of new experiences will hit you for sure. Next to the great street food everyone knows about, most people also know they love to ride a motorbike. The thing that I found is that they also like their motorbikes in a different way! I call it the VIETNAM CHILL.
Written by WeeriCategories:Sometimes, you feel stuck in life. Time goes by like a finger snap, and you don't even realize what you have been doing all the time. You feel like you're in a rut, having no way to move forward. The story of this man's many lives might give...