This is literally the most chill thing about Vietnam
THIS IS AN AD.
Hopefully, it's something
useful to you.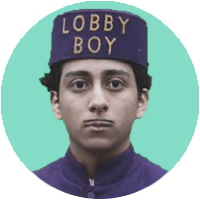 reverse engineers
This was my very first impression of Vietnam. When you travel to Vietnam, a lot of new experiences will hit you for sure. Next to the great street food everyone knows about, most people also know they love to ride a motorbike. The thing that I found is that they also like their motorbikes in a different way! I call it the VIETNAM CHILL.
LIVE FREE: SPEND YOUR TIME ON WHAT YOU VALUE MOSTFigure out what you want to spend your precious time on without acting like a total D about itThe FOCCER behind REVERSE. A self-proclaimed Jack of all Trades wants to make a living by working on all kinds of ideas. How...