Travel Indonesia – 18 Things to do in Lombok
THIS IS AN AD.
Hopefully, it's something
useful to you.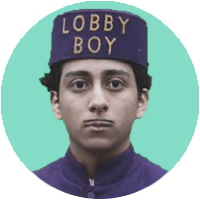 reverse engineers
Traveling to Indonesia? Wondering what to do in Lombok? Here are 20 things to do in Lombok with our friends from WhatSupLombok in Kuta Lombok. Guaranteed fun times when you Visit Lombok!
Contact them:
Website http://www.whatsuplombok
Instagram: https://www.instagram.com/whatsuplombok/
Tel: +62 878 65978701
**DISCLAIMER**
We did not get paid to make this video. They are our friends and we love the shop they are building, and how they are contributing to the local community.
Written by WeeriCategories:Sometimes, you feel stuck in life. Time goes by like a finger snap, and you don't even realize what you have been doing all the time. You feel like you're in a rut, having no way to move forward. The story of this man's many lives might give...