Travel Indonesia – 18 Things to do in Lombok
THIS IS AN AD.
Hopefully, it's something
useful to you.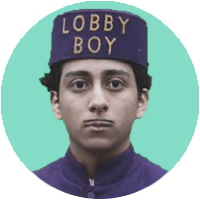 reverse engineers
Traveling to Indonesia? Wondering what to do in Lombok? Here are 20 things to do in Lombok with our friends from WhatSupLombok in Kuta Lombok. Guaranteed fun times when you Visit Lombok!
Contact them:
Website http://www.whatsuplombok
Instagram: https://www.instagram.com/whatsuplombok/
Tel: +62 878 65978701
**DISCLAIMER**
We did not get paid to make this video. They are our friends and we love the shop they are building, and how they are contributing to the local community.
LIVE FREE: SPEND YOUR TIME ON WHAT YOU VALUE MOSTFigure out what you want to spend your precious time on without acting like a total D about itThe FOCCER behind REVERSE. A self-proclaimed Jack of all Trades wants to make a living by working on all kinds of ideas. How...