We were invited to a Thai Wedding
THIS IS AN AD.
Hopefully, it's something
useful to you.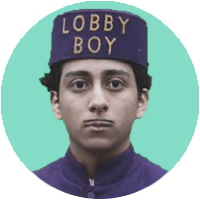 reverse engineers
This Modern Thai wedding video shows the Thai wedding ceremony day of our friends Mon & Fight. We were lucky to see a somewhat modern Thai wedding with some very specific Thai wedding traditions.
In this Modern Thai Wedding video, you can see how the Thai wedding tradition is somewhat the same, but also different from what we are used to in Western Wedding Ceremonies. Thai wedding customs really showcase the Thai culture.
Written by WeeriCategories:Sometimes, you feel stuck in life. Time goes by like a finger snap, and you don't even realize what you have been doing all the time. You feel like you're in a rut, having no way to move forward. The story of this man's many lives might give...