We were invited to a Thai Wedding
THIS IS AN AD.
Hopefully, it's something
useful to you.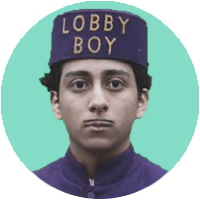 reverse engineers
This Modern Thai wedding video shows the Thai wedding ceremony day of our friends Mon & Fight. We were lucky to see a somewhat modern Thai wedding with some very specific Thai wedding traditions.
In this Modern Thai Wedding video, you can see how the Thai wedding tradition is somewhat the same, but also different from what we are used to in Western Wedding Ceremonies. Thai wedding customs really showcase the Thai culture.
LIVE FREE: SPEND YOUR TIME ON WHAT YOU VALUE MOSTFigure out what you want to spend your precious time on without acting like a total D about itThe FOCCER behind REVERSE. A self-proclaimed Jack of all Trades wants to make a living by working on all kinds of ideas. How...